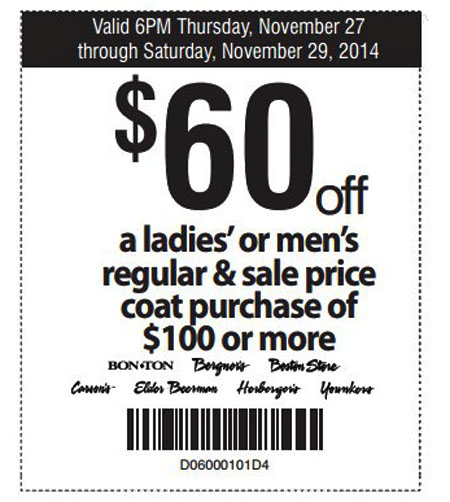 Shop in store and take $60 off your regular or sale price women's or men's coat purchase of $100 or more.
Limit one per customer. One-time use only. Cannot be used in conjunction with any other coupon or "use card" discount offer, including YOUR REWARDS Rewards Cards. Coupon will not be available in stores. Must be presented and surrendered at time of
purchase. See store for more details; exclusions apply.
Valid through November 29, 2014